History of Fail Better Productions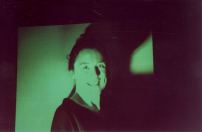 The company was founded in 2001 at the University of Warwick with our Pinter Double Bill (A Kind of Alaska and Silence).
This production opened at the Welsh College of Music and Drama, Cardiff in May of that year and closed at the RSC Summerhouse, Stratford-Upon-Avon in June. During Spring 2001, we also represented Britain at the Play in English Festival in Bratislava, Slovakia. Our Pinter Double Bill played to a packed house on the festival's closing night and was attended by the British Ambassador.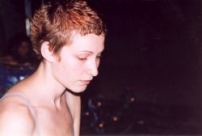 In August 2002, our production of Sarah Kane's Crave was a sell-out success at the The Underbelly during the Edinburgh Festival Fringe.
The show was also a critical success, receiving four-star reviews from The Scotsman ("gut-wrenchingly effective"), The Herald ("delivered with well-drilled commitment"), Fest ("timeless and achingly human") and The List ("a diamond of a show"). We were also subject of an Institute of Ideas panel discussion where the production was described as the best since the original.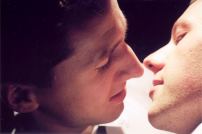 Fail Better moved to London later that year and in April 2003 began working with a new ensemble on Ovid's Echo and Narcissus and plays by Samuel Beckett.
In Summer 2003, the devised work Echo and Narcissus ran for three weeks at the White Bear Theatre, Kennington to critical success: "It is challenging, gripping, creative and the acting is assured." - The Stage; "A short visually arresting piece that'll have you scurrying back to your Ovid." - Time Out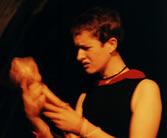 In the autumn of 2003 the company presented a rehearsed reading of Head by Zoë Simon at the White Bear Theatre, London. In August 2004 Fail Better staged the world premiere of Head ("a dramatic tour de force" - Edinburgh Evening News) as well as a rare revival of Phaedra's Love by Sarah Kane ("pure theatrical gold" - Metro) at the Edinburgh Festival Fringe, once more at The Smirnoff Underbelly. Jonathan Heron was invited by the Institute of Ideas to join the panel of their Round Table Rumble to discuss fringe shows exploring mental health issues.
Since 2005 company members have been working in a variety of theatre, education and production roles. During this time, Jonathan began an association with The CAPITAL Centre (University of Warwick and Royal Shakespeare Company) which led to Fail Better being invited to stage Stasis: Beckett Shorts at The CAPITAL Carnival to mark the opening of their new building in May 2007. In June we held a work-in-progress showing of our Diary of a Madman (after Gogol) at the Pegasus Theatre, Oxford. This production had a three-week London run at the The Rosemary Branch in late summer.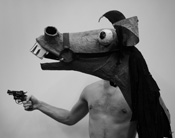 In 2008 the company was invited to become Company in Residence at CAPITAL where Fail Better provide a series of practical workshops and learning events. In autumn of that year, we staged the world premiere of Lorca's Play without a Title (in a new version by David Johnston, now published by Oberon Books). Digital materials relating to this production were selected to represent Warwick University globally when they launched on itunesU. Fail Better organised a New Work Festival in May 2009 which included The Persephone Project (in a new version by Jonathan Heron). Our Residency at Warwick was extended in order to develop a student ensemble, interdisciplinary learning and performance projects.